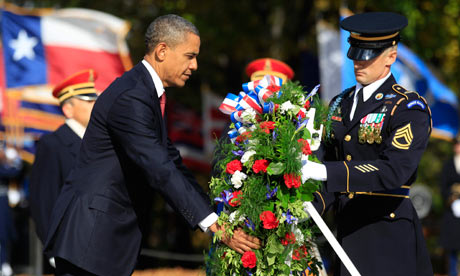 Washington Post
Veterans Day
(without the apostrophe). It often seems that it is a day only remembered or appreciated by those, and their families, that have served in the military.
More pictures
. See this from the New York Times -
Lives During Wartime, Vol. 3
.
It seems today that is more truer than ever. For example see this Washington Post article -
U.S. soldiers at war: The forgotten 1 percent
. Men and women putting their lives at risk are ignored except when something unusual occurs.